¿Quiénes sómos?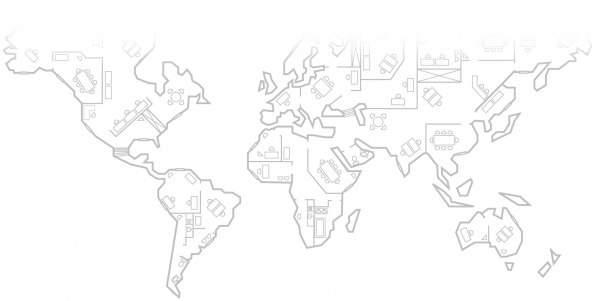 world-architects.com—la red líder de arquitectos de prestigio, arquitectos paisajistas, ingenieros, diseñadores de interior, diseñadores de iluminación y fotógrafos de arquitectura—reúne a diseñadores, clientes y empresas con el fin común de ofrecer arquitectura de calidad.
Los 2.500 perfiles de despachos de más de 50 países, junto a las ofertas de empleo, un escaparate de productos de calidad y un calendario de eventos ayudan a los arquitectos y al resto a alcanzar esta meta. Algunos países publican adicionalmente un eMagacín en el que recogen semanalmente los últimos acontecimientos del ámbito arquitectónico.
Los despachos, seleccionados cuidadosamente conforme a criterios de profesionalidad, singularidad y calidad de diseño, se presentan en páginas de cómodo uso que permiten a las empresas presentarse a sí mismas y a sus obras, ofreciendo un acceso sencillo a la información principal: ¿Cuáles son sus obras? ¿Qué concursos han ganado? ¿Qué premios han obtenido?
¿Dónde se han publicado sus obras y sus proyectos?
Fundada en 1994 por la agencia PSA Publishers con sede en Zúrich, world-architects.com se vale de una red de editores, críticos y diseñadores en su sucursal de Nueva York y en todos los países en los que mantienen páginas nacionales. Gracias a esta red que enlaza diferentes disciplinas y países entre sí, se ha creado un acervo de referencia en el que se pueden encontrar más de 18.000 edificios de despachos emergentes o establecidos, de acuerdo con su temática o región.
World-architects.com es una herramienta de comunicación indispensable para los profesionales de la construcción y constituye el medio líder para aquellos que quieren crear y promover la arquitectura de calidad.

¡Póngase en contacto con nosotros!
Others about us
"Surprisingly many interesting young and emerging architects in the selection!"
Süddeutsche Zeitung (Newspaper), Germany
"We love world-architects.com, because it keeps us informed and makes us a part of a major international network".
Prof. Dipl. Ing. Ruth Berktold, Yes architecture, München
"I have been amazed by how many inquiries we receive via world-architects.com - from genuine prospective clients to editors wanting to publish our projects, and, of course, from young talented architects looking for work."
Belmont Freeman, Belmont Freeman Architects, New York City
"The world-architects.com site allows me to send the client links to the firms I know and even to search for new architectural firms whose work and experience might be just what my client is looking for."
Margery Perlmutter, Land Use Lawyer, New York
"I'm just preparing a proposal for an investor who selected us on world-architetcs.com"
Olivier Périer, Urban Platform, Brussels
"The perfect place for real estate developers to find the right architect."
Schöner Wohnen (Magazine), Switzerland

Say something about us